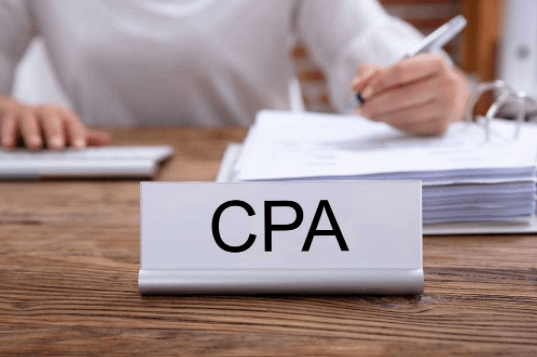 Three Reasons You Absolutely Must Have a CPA
Americans are the world's biggest consumer of products and services. For decades we have been a buy-now-pay-later nation, a notion our national debt supports. Our saving habits are no different. Why pay for a CPA when you can use Turbotax for free? Our demand for instant gratification and benefits leaves us blind to the long-term cost of forgoing professional accounting services. The fact is, you need a CPA, and you need one now. 
In a society in which supply meets demand, only the most effective and efficient industries, sectors, and companies survive. Leadingham Rodgers thrives because we generate savings and increase cash flows that greatly outweigh our cost. Our clients stick with us because the benefits are clear as day. Here are the reasons why you also need a CPA. 
CPA Tax Services
There's a reason we noted taxes within the first paragraph of this blog—because people seek out accounting professionals for taxes more than any other reason. 
It doesn't matter if you're filing as a single individual or a married business owner with three children, an inherited estate, and multiple income streams. It's almost certain that you're eligible for deductions, credits, and other benefits. There are strategies that will help you save more in the future. Without a CPA, your automated tax service won't be able to find those benefits. 
Tax season is fast approaching. You need a CPA from Leadingham Rodgers to help you prepare and file. 
Major Financial Events
We've heard the same story too many times to count. Whether from inheritance or the sale of a business, running into major money turns someone's life upside down. They have no idea what to do with all that money. Believe it or not, major windfalls can cause a great deal of stress for numerous reasons, such as:
Concerns about how to invest 

Worries over what to tell friends and family

Figuring out the tax implications

Considering how it affects their legal will

Creating the best strategy for your age 
And that's just good news. Major financial events include buying a business, making big investment decisions, or merging finances with a new spouse or aging child. Making these decisions without consulting a CPA can damage your finances, perhaps even permanently—another reason why you need a CPA, as these major financial events can strike at any time. 
Professional CPA Maintenance
Money matters affect every day of your life. Taxes may come once a year, but, as we wrote back in October, tax planning is a year-round process. Budgeting happens every day, whether you're paying bills or paying for that morning cup of coffee. Moreover, keeping the long view should always be top-of-mind: the financial decisions you make today will have ripple effects on what happens in the years to come. 
Startups need constant contact with their CPAs. More mature businesses have CPAs on staff for any questions or problems that may arise. Individuals contact us here at Leadingham Rodgers for any accounting service you might conceive of. At the end of the day, people who give us a call continue to do so over forthcoming months and years because the benefits are clear to both their finances and their use of time.
Start with a CPA Today
Everyone needs a CPA. Give us a call today to find out how our professional CPAs can help you navigate your accounting challenges. 
---
Leadingham Rodgers Can Help Build Your 401K Plan
The false perception that a CPA is a luxury hurts millions of Americans' finances. The amounts Leadingham Rodgers' professional CPAs save clients are many times what they pay. Far from being a luxury reserved for the wealthy, our CPAs can benefit anyone looking to increase savings and cash flow. Contact us today for your free consultation.