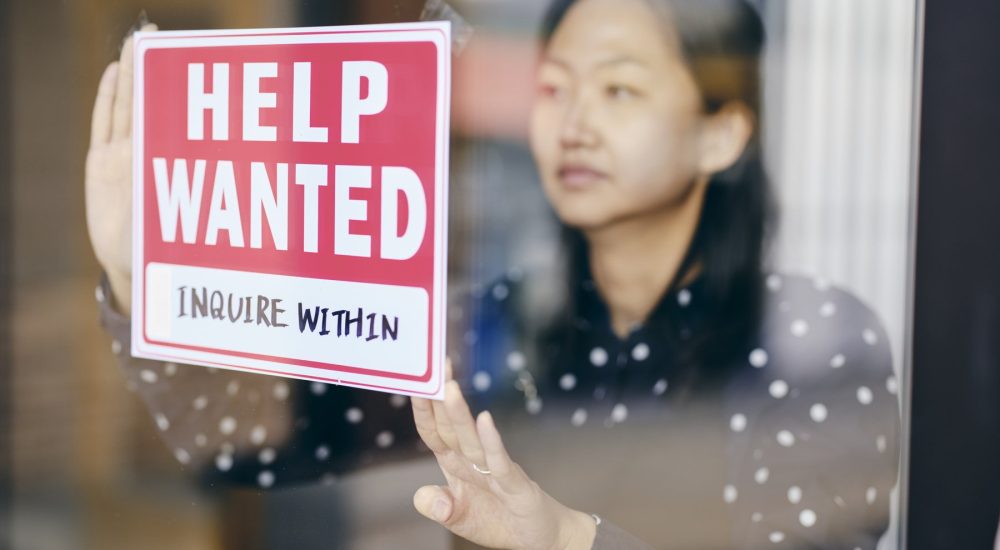 Attracting Top Talent in the Great Resignation: Employee Benefits
Whether you run a small, medium, or large business, your workforce enables you to pursue your dreams. But the so-called Great Resignation may have you wondering about the competitiveness of your benefits and how much money you can devote to payroll. As a business owner in this time of change, how do you offer employee benefits that will help you fill those empty positions and reduce turnover?
Paying for increasingly expensive benefits options can feel impossible. But don't worry—even small businesses with tight budgets can make themselves competitive. At Leadingham Rodgers, our accountants are seasoned business consultants, here to help you strategize, budget, and set yourself up to weather the Great Resignation in stride.
Start By Reviewing Your Budget with the Essentials
Start with the basics: while you want to be as competitive as possible, you still need to do so realistically for your business's bottom line. Just be sure to set clear goals about how much you can spend, and why you want to offer additional benefits to begin with.
Of course, some employee benefits are required by state, local, and federal laws, so you'll need to factor those in first. In Alabama, businesses are typically required to contribute:
Social Security & Medicare
Workers' Compensation
Unemployment taxes
Military leave and certain other leaves of absence (jury duty, for example)
You'll face different requirements as you grow. For instance, if you have over 50 employees, you may be required to offer some form of health insurance.
Consider Competitive Benefits to Attract Employees
Now that you have your baseline, you can begin exploring creative and competitive benefits packages that will help you find and keep the talent you want. Some of the benefits employees value most are:
Health, dental, and vision coverage
Paid vacation, holidays, and sick leave
Paid family leave
401(k) retirement plans
Life & disability insurance
In Alabama, about 81% of companies offer medical insurance, 86% offer paid vacation leave, and about half offer paid sick leave and retirement plans to full-time employees. Meanwhile, only 7% offer childcare benefits, and 10% offer hiring bonuses—options that more and more employees are prioritizing in the modern era, and which could give you a competitive edge.
Don't Forget to Highlight Additional Perks
Benefits don't always come with large price tags. There are plenty of other ways you can position your business as a great place to work. Can you offer flexible work hours or remote options? What about access to professional development classes or simply a casual dress code? Survey your current employees to see what matters to them—then find ways to incorporate their feedback.
If popular perks like remote work or half-day Fridays aren't possible for your business, consider other ways you could afford to be flexible, such as discounts on gym memberships, expanded mental health support, or even charitable giving drives that boost employee morale.
Take Advantage of the Employee Retention Tax Credit
All of these ideas may sound great, but how are you supposed to fund these employee benefits? The first step is not to leave money on the table. The employee retention credit is a refundable tax credit based on your employee costs from December 2020 through November 2021. That includes a percentage refund on certain wages and benefits.
If you didn't already claim this credit on your 2020 or 2021 tax return, you can still claim it on amended payroll tax returns through the end of 2024. To qualify, you must prove that you experienced a 50% decrease in revenue in 2020 or a 20% decrease in 2021. Alternatively, you can qualify if government-mandated COVID-19 restrictions created significant operations disruptions.
The requirements and definitions of "significant operations disruptions" are somewhat open to interpretation. That's why you should work with a trusted accountant to see if you qualify, explore all of your options, and help you claim this credit.
Develop an Employee Benefit Funding Strategy
Employers have plenty of options to ensure that everyone is provided for without breaking the bank. Of course, each business is unique and requires a unique strategy. For instance, you might choose to split the cost of health insurance with your employees, rather than taking on the full burden. Or, you could choose plans with higher deductibles and lower premiums.
This process can be a tough balancing act, but having a trusted partner on your side makes it easy as you plan to expand or revise your benefits offerings. At Leadingham Rodgers, our accounting services have helped businesses small and large manage their bookkeeping, forecasting, and even payroll administration to ensure that everything goes smoothly—now and in the long run.
Leadingham Rodgers: Business Consulting & Accounting Services in Montgomery, AL
At Leadingham Rodgers, we provide comprehensive, flexible strategies that address the most pressing issues affecting your business: from funding employee benefits, to tax preparation, to computerized payroll services. We're here to support your needs, whether you have 5 employees or 500. Call us at (334) 721-2548 or get in touch online to learn more about what our CPAs can do for you.